Disclosure: This shop has been compensated by Collective Bias, Inc. and its advertiser. All opinions are mine alone. #NothingLikeAHug #CollectiveBias
As a blogger, mom, singer, frequent party host and med student wife, I am often asked how I manage my time. I have a hard time doing anything I consider wasting time, including sleeping and eating. This personality trait (flaw??) definitely contributes to more productivity. However, being able to balance the various aspects of my life has little to do with my personality, and a lot to do with a few tricks I use every day. Any busy mom can implement these ideas if they want to save time and accomplish more, while still feeling like a happy, healthy human.
The following ten tips are things I use daily to save time. Moms are busy. That is a fact. But that doesn't mean we can't still enjoy life and accomplish goals.
1. Sleep schedule tricks.
The hours after your kids go to bed have the potential to be your most productive.  The second the kids are in bed I get to work checking off the big items on my list that I didn't have time for earlier. If night is too hard for you, try waking up before the kids. I have done both. Honestly, I think I am more productive when I go to bed at 10pm and wake up at 5am. But sometimes I have a hard time getting up that early so usually it is a midnight bedtime and wake up with the kids at 6:30am for me.
2. Daily list and monthly calendar.
I used to think that a calendar with events scheduled months out was a little overkill. But a few months ago I implemented an online one called CoSchedule and it has been LIFE CHANGING! The CoSchedule calendar is business/blogger oriented, but the principle applies to everyone. When you keep schedules and daily to do lists you will be more productive. It makes it easy to jump ahead and finish work early for vacation days. It also makes it easier for me to handle unexpected circumstances. For example, Zander got sick this week and needed to be held all day long. Since I have most of my work done ahead of time, this one day didn't throw me and I was able to take the day off, cuddle and not feel stressed about it.
3. Consolidate shopping trips and buy in bulk.
I always need to run to the store for something. So instead, I keep a list and consolidate my shopping trips to once every 1-2 weeks. I also buy in bulk. Sam's Club is one of our favorite places to stock up on food and essentials. For example, we never run out of diapers because we buy Huggies when we go to Sam's Club. Especially now while they have savings for the holiday season. If you buy any 2 Huggies products at Sam's Club you get $8 in Instant Savings from now till Nov. 22. You can get $4 in additional savings when you buy Huggies with Ibotta at Sam's Club! Sam's Club is one of our family's favorite places to shop! Not only can you buy in bulk, you can also scan items with the Scan and Go app while you shop. This helps you stay within budget, and eliminates the checkout! The Pick-Up Service is also convenient if you need to save time, just shop online and schedule your pickup.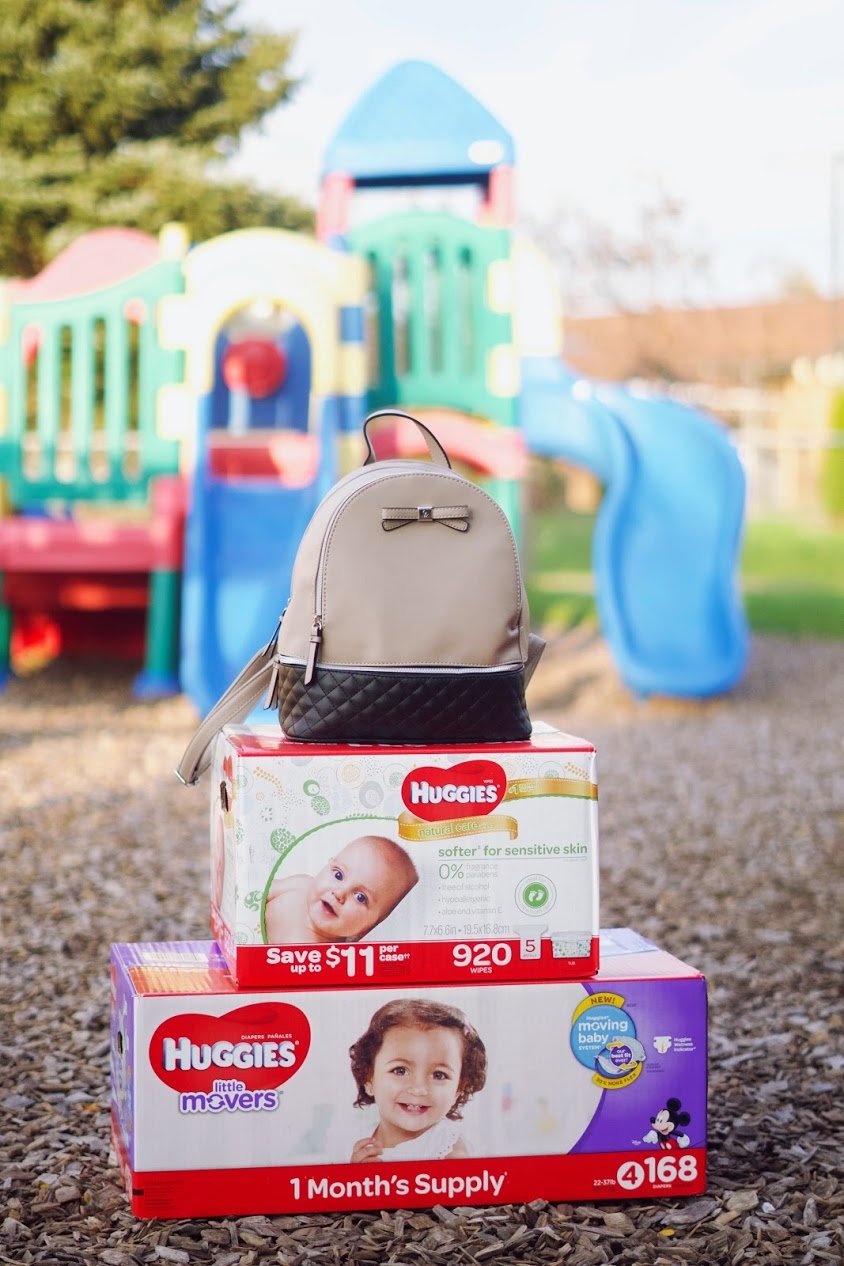 4. Identify and eliminate time wasters.
Everyone has a few useless habits. Sometimes they don't feel like time wasters because they are just part of the routine. Find these time zappers and eliminate them! For me a big thing is cleaning up. I realized  that if I take one day a month to deep clean my house, the time I spend cleaning each day goes down significantly. Another is watching TV. There tasks I do every day that require little creativity, so I will turn on a show while I do those things. But my work related jobs take twice as long when I have the TV on in the background, even if it is just cartoons for the kids! The noise is a distraction that decreases my productivity.
5. Get your kids outside while you work.
I thought Netflix was the best babysitter, but it turns out my kids are more entertained outdoors. Since I work from my computer, I will set up my 'office' on the porch while they play. It is wonderful to see them playing in and discovering nature. I love the fresh air too! I am able to work longer when we all get outside together.
6. One toy at a time.
Recently I organized all my toys into separate bins. I have been enforcing a one toy at a time rule. We don't empty one toy box till the other has been cleaned up. It's true, this is a HARD rule to enforce with little ones. However, the organization makes cleanup quicker when things get messy and out of control.
7. No dishes in sink or left in dishwasher.
This is one of those easier said than done rules! Whenever the dishwasher is clean I drop whatever I am doing and unload it. Then any time there is a dirty dish it goes straight in the dishwasher. I have the family on board for this rule too, which means I am not the one doing all the dishes at the end of the day. This may not seem like a big deal, but if you are like me and HATE doing dishes, you are going to love how this improves your life. You will save time every day with this one!
8. Take a day off!
This seems counterproductive, but it really does save time. As part of my religious practice, I decided to start taking Sunday's off from work. I expected that working one day less would result in one day less of accomplished work. The exact opposite happened. I have tracked how much I get done and the workload I am able to handle has increased by FIVE times. My income has gone up too. If I had known that vacation would literally 'pay off' I would have started this sooner! The mental health break Sunday's give me makes the rest of my week way more productive.
While I am writing this I am actually using one of these tips. While I type Zoey and Zander are playing in the grass, collecting/eating leaves and rocks. Zander looks SOO cute running around in his diaper. He is wearing his Huggies Little Movers diaper from Sam's Club. I definitely buy them for practical reasons, because they are more comfortable for baby and absorbent for overnight use, but it sure doesn't hurt that they look sooo cute on him!
Anyways, as busy moms it is SO easy to get stuck in an unproductive rut. Every day moms can feel overwhelmed, over worked and over tired. Having a productive day definitely won't happen by accident. But, with a little careful planning and a few tricks that save time, us busy moms can conquer every day the way we want to!
Do you every feel overwhelmed or over worked as a mom? What do you do to manage your time better??
Keep scrolling for more pictures or…
---
Zander's Tee: Peekaboo Beans | Moccasins: Freshly Picked
---